After numerous complaints from viewers, ESPN and its affiliates have placed a permanent ban on NFL Commentator John Clayton (and his likeness) from all ESPNHD programming, citing in a press release today the increased detail on his "already ridiculously porous, babylike face" as a distraction to viewers, detraction their attention from "whatever pompous statements Clayton is currently spewing."
Since the introduction of HD to ESPN, anchors and correspondents have been forced to up the ante on makeup and physical presentation due to HD's ability to put even the most minor of flaws on full display. ESPN explored several avenues in attempt to keep Clayton on board. ESPN Director of Programming Charles Forsome said in a statement he released earlier today: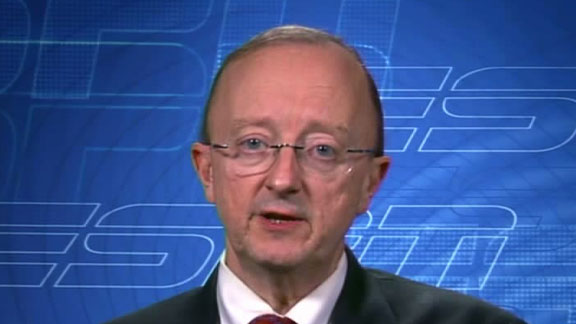 "We thought about putting up one of those warnings they place before Japanese Anime cartoons, one of the potential seizure warnings. But we [ESPN Council] agreed that the warning would not be harsh enough... people still wouldn't be ready for what they were about to see."
He continued, "Even James Cameron couldn't CGI that mess."
It is a common thought that much of sports programming benefits in large from HD programming, but the repercussions as they relate to non-athletes was a consequence that "only the architect from the Matrix could have foreseen."
In one letter to ESPN offices relating to Clayton, Billy Cardigan, a young boy of six, asked ESPN "why Benjamin Buttons kept talking about the Dallas Cowboys."
Clayton's fate has not been ignored by other ESPN Commentators, especially those with a similar complexion. After being questioned today, Chris Berman responded, "Whoooop! Wocka Wocka Wocka! Deerrdeeeed!"
ESPN is already planning on the release of ESPN3D this summer, its premier in the 2010 FIFA World Cup. When asked on his thoughts, Forsome responded, "We can only pray that Wayne Rooney, Carlos Tevez and Ronaldinho get knocked out in group play. Those faces weren't meant for more than one dimension."
-Kyle Ayers